Micheal Jackson was a thief - Quincy Jones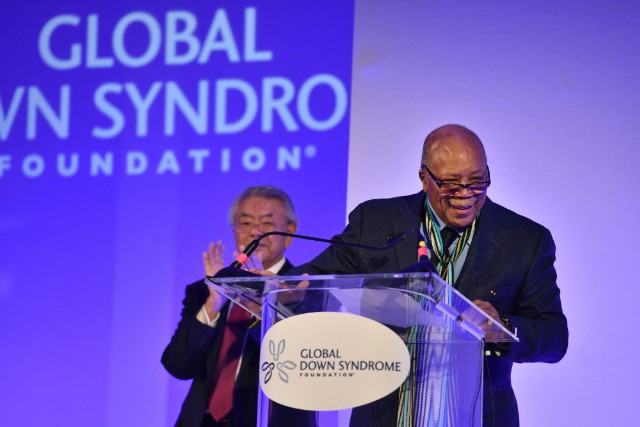 In his interview with Vulture, in which he has claimed he used to date Ivanka, among other controversial things, the legendary producer lamented over his illustrious career, and slammed The Beatles for being absolutely rubbish. He said they dated 12 years ago when his daughter, Kidada, was working with Tommy Hilfiger. "She's a fine motherfucker.' She had the most attractive legs I ever saw in my life", Jones said in the interview.
"Date" might be misstating things a bit, given what Jones had to say next.
Asked to name anyone who he believes is doing good work, Quincy says, "The Ed Sheeran record is great".
This morning, Vulture published an interview with Quincy Jones and he shared a jaw-dropping anecdote about The Beatles and harsh opinions.
He went onto call Paul McCartney, "the worst bass player I ever heard", and didn't even want to get started on Ringo Starr. The 15-song album was recorded as a tribute to Jones and featured re-interpretations of songs associated with him by contemporary hip-hop and R&B artists. He's a insane motherf-cker. "Limited mentally - a megalomaniac, narcissistic", the 84-year-old said. "I can't stand him". He claimed that Michael Jackson stole songs from Donna Summer.
He further described Jackson as greedy, saying he should have paid some of his instrumentalists more than he did. [Donna Summer's] "State of Independence" and 'Billie Jean.' The notes don't lie, man.
Among some of the eyebrow-raising revelations in the interview include his thoughts about Michael Jackson.
Jones then took a swipe at Trump and blamed the current examples of racism on the president and "uneducated rednecks". Jones also said he used to "kill" Jackson about the plastic surgery, but Jackson would "justify it and say it was because of some disease he had", which Jones (perhaps surprisingly) claims was "bullshit".
'[Chicago mobster Sam] Giancana, ' he said. The late President's family had ties with Frank Sinatra, the Chicago Mafia, and Joe Kennedy.
Related news: